Southport lies at the heart of what is informally called 'England's Golf Coast', referring to the fact that this corner of North West England and its Lancashire shoreline is absolutely packed with golf of the highest order. These include household names, Open Championship venues and some hidden gems that await your discovery.
Your golf tour in England can be a chance to tackle the region's three Open Championship golf courses; within easy reach of Southport, which we recommend as a base, are the Royal trio of Birkdale, Lytham and Liverpool. All three are top quality layouts and prestigious clubs, but access for visitors is generally excellent.
Back these up by exploring the likes of Southport & Ainsdale and Hillside, which may not carry the Royal adornment but are superb links courses. The huge bonus of the area is that all the courses are packed into an extremely small radius, cutting down driving time.
Southport itself is a traditional English seaside resort town, and its focal point, Lord Street, has plenty of bars and restaurants.
Nearest Airport
Manchester
London Airports
Places to Eat & Drink
The Cavern
Bistro21
Top Ranked Courses
Royal Birkdale
Royal Liverpool
Royal Lytham
Travel Information
1hr transfer from Manchester
4hrs transfer from London

3 Night Vacation
Bed & Breakfast at The Ramada Plaza Southport
Arrive Manchester or London, private transfers to your hotel
Play Royal Lytham
Play Royal Birkdale
Play Royal Liverpool
All Golf Transfers included
Private Transfers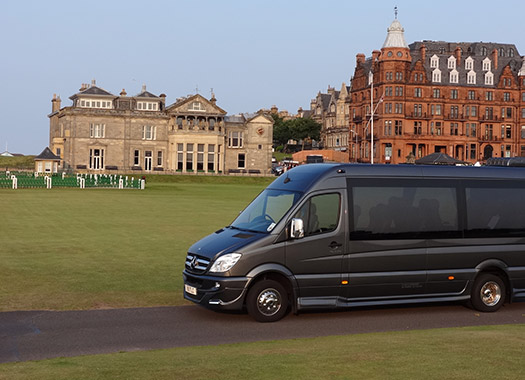 Includes transfers in a Mercedes-Benz Luxury vehicle with the following features:
Eight Italian leather seats
State of the art air-con
Drinks fridge
Unlimited wi-fi internet
Power for laptops and phones
DVD player with 21" Screen
Oversize boot for luggage & golf clubs.
Happy Clients
Feedback from golfers who visited Southport with YourGolfTours
A course all golfers should play in their lifetime...
A magnificent golf course which I was fortunate enough to play a couple of years ago, Birkdale is a grand affair, stretched out between sand dunes and heather.
The clubhouse is one of the most warmest and informal of all I've visited – we were treated with nothing but the best in hospitality from the start. I spent a good half an hour just exploring the clubhouse which is a work of art in itself.
The course speaks for itself; each hole a unique challenge with a story attached. I found it didn't matter if I was playing well, the fact that I was playing one of the worlds most famous 18 holes was more important.
The course finishes with the classic 18th, the green directly in front of the clubhouse. The day was finished off with a couple of pints in the splendid clubhouse, this rounding off a very memorable occasion.
A course all golfers should play in their lifetime.
Mike
A must play course for any hardcore golfer...
Royal Lytham was in excellent shape when we visited, the greens were like glass, fairways were firm and fast running and the bunkers were divine…difficult to avoid and escape but divine nonetheless!
From the tees this course is challenging but I found the greens and the areas surrounding them provided the main challenge. If you can keep your ball out of the long stuff, watching out for the cleverly designed run off areas and, of course, the devilish pot bunkers you may score quite well.
If you appreciate a real test of golf and a bit of subtlety in the design and playability of a course then this is a must. That's 4 out of the 9 Open Championship courses ticked off my list and Royal Lytham held its own with Turnberry, Royal St Georges and the St Andrews Old Course…that says it all…a must play course for any hardcore golfer.
Nigel